Disclaimer 1: I really, really don't like hip hop. I swear. I think I maybe only know a handful of artists, a few less song titles and perhaps only a few lines of actual lyrics - I can't decide if that makes this post title a small miracle or a total abomination. Probably an abomination. Go ahead and call the Quilt Police to have them take away my card.
Disclaimer 2: Yes, I actually have blogged about this quilt before, but never showed you all the actual quilted and finished product. But when I realized that this would be my 99th post, the idea stuck in my head and I couldn't shake it loose. I like puns and quilts and it made me laugh - what else can I say?
Disclaimer 3: I am not actually endorsing this song in any way (really dislike it if you want to know the truth) and am cringing a bit at the possibility of my mom reading this post, clicking on the link and clutching her pearls. Just don't click on it, Mom. It's Jay-Z. Let's leave it at that.
Disclaimer 4: Alright, my mom doesn't usually wear pearls. But you get the gist.
When I got all of my quilts back after the Lowell Quilt Festival way back in August, I realized that I was in such a rush to get it quilted and finished before the show, I never took pictures or blogged about it once it was finished. Here is my finished
Glam Rock Girl
- my mini quilt for our
BMQG Challenge
to base a quilt off of this inspiration:
It finished off at 24" square and the blocks are paper pieced using
this block design
called Icky Thump by Julie at
627 Handworks
. It turned out to be really hard to properly photograph the mix of colors used in the quilt - the light blue and gray mixed with a dark red on a black and white background just did not add up to great photos by this mega-amateur. But I really love how it all turned out.
I took some of
your suggestions on quilting
and ended up doing echoing only on the black and white text print. It puffed out the colored stars nicely and gave it even more texture overall!
For the backside, I took a couple of my scraps and created a couple quickie hourglass blocks then surrounded them in a black background. I actually made the backing large enough so that I could fold it over to the front and machine stitch down it for an easy peasy binding.
Just don't look too closely where I accidentally cut right through the fabric when I was trimming down my batting and top and then had to (very messily) darn it back together. Oops.
By far the most fun part of the challenge was seeing all the entries put together at the Lowell Quilt Festival! Here are a few pictures I took at the event of all the minis together.
Here was my favorite of the bunch - all of those pieces are SO tiny!
So there you have it folks - my 99th post. I can hardly believe that in another week I'll have been blogging for an entire year now. I've had such a fabulous time sharing my projects, getting heaps of advice and making new crafty friends along the way.
And how do I honor all that amazing quilty goodness? By quoting freaking Jay-Z.
Blerg.
Linking up: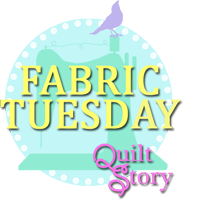 Crazy Mom Quilts - Finish It Up Friday